Rates
From 20€, all included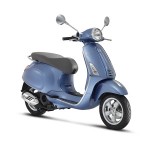 Rates
From 25€, all included
Rates
From 10€, all included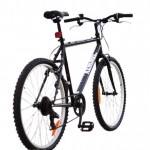 malagarental is a rental company where you can rent scooters and bikes.
we offer service in Malaga capital, the Costa del Sol spain (Torremolinos, Benalmádena, Fuengirola, Mijas, Marbella, Nerja), airport, hotels, port, train station (AVE).
Renting a motorbikes or a bike can help you to avoid parking problems or traffic jams.
It also helps you to arrive anywhere faster and on time everywhere.
Anyway , you avoid paying parking fees , especially down town.
Reserve your bike and decide meeting point or collection point . SO EASY!
Enter RATES and choose the vehicle you want/need.
Scooter 50cc
To drive a scooter 50cc you need a valid moped or car driver license. Minimum age: 16 years old. To sign any contract in Spain you have to be 18 years old otherwise an adult person has to sign the contract. Helmets are free (maximum: 2).
Scooter 125cc
In Spain you can rent a scooter 125cc when you have (motorcycle license A-1 / A) or (car driving license (License B) for at least 3 years). Helmets are free (maximum: 2)